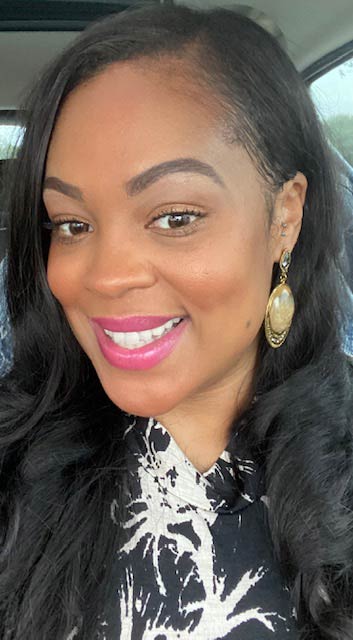 Robin Williams-Riggans is a Licensed Professional Counselor Supervisor who currently practices in the state of Texas. Robin has over 15 years experience working with individuals, adolescents, children, couples and families with a wide range of concerns including anxiety, depression, behavioral concerns, trauma, ADHD, relationship issues, parenting support, co parenting support, self esteem issues and life transitions. Robins goal is to help you better understand your trauma and identify those challenges you maybe facing by providing you with the skills and tools necessary to navigate those areas of concern.
When Robin is not helping others in a therapeutic setting, she often finds herself helping those around her, sometimes unbeknownst to her. She enjoys spending time with her children (four boys), husband and extended family. They live a very active lifestyle with sports, extracurricular activities, travel and quality family time. Robin loves to read, has a collection of pens and journals and loves sneakers! She is also a proud active and involved member of the first African American Sorority founded, Alpha Kappa Alpha Sorority Incorporated. Robin is an advocate for healing, self love, self care, growth and abundance!
Lavender Counseling and Wellness Center LLC was developed in 2021 as an addition to our practice, Hiding Behind You Psychotherapy which was established in 2011 and dedicated to working with children, adolescents, teens and their families. Since then Robin, noticed a major need for additional populations to be served and decided to incorporate a program focused on the overall wellbeing of the human mind regardless of age.
Here at Lavender Counseling and Wellness Center, we provide. mental health psychotherapy using a holistic approach that combines life coaching, psychotherapy, and mindfulness. Our ultimate goal is to enhance the overall wellness and fulfillment in all areas of our clients' lives. Our treatment approach is uniquely tailored towards our clients and will be decided on together. We believe that with this person centered approach it allows us to work from a collaborative, more of a partnership model verses a strict theory based. With the person centered approach, it allows our therapist to meet our clients from all walks of life, meeting them right where they are. Our approach is non-judgmental, neutral and unbiased. We believe in creating a safe, calm, welcoming and genuine environment where all individuals are welcomed regardless of their background, experiences, or trauma. We encourage all individuals to be themselves organically and to find their inner strength regardless of how difficult it may feel in the moment. We focus on solutions to your concerns and we build from there. We implement our techniques according to your needs as our therapist come from a place of authenticity, possesses empathy and carries unconditional positive regard. Our goal is to provide quality mental and behavioral health services with a continuous commitment towards your healing journey, growth and abundance. Our therapist are trained extensively in Motivational Interviewing, Trauma and Cognitive Behavioral Therapy. We have extensive experience in a wide range of settings including hospitals, schools, community, private and public sectors as well as social services.
We are committed to this journey with you and we applaud you for making it this far. You did it and we look forward to working with you.
Welcome to Lavender Counseling and Wellness, LLC where healed people heal people!!
Contact us today to start your healing journey
Reach out today and get your free 15 min phone consultation.